About Us

CHEMEY TECHSOLUTIONS LLP is an enhanced organization serving an assortment of Aluminum Scaffolding, Industrial Aluminium Ladders, Aluminium Mobile Scaffolding, Aluminum Gangway, Scaffolding System and on. Since 1996, we have been serving always expanding number of clients with magnificent scope of items and administrations at most aggressive costs. We have emerged as one of the main specialized service providers, suppliers and wholesalers/distributors for elite designing items. We have constantly taken pride in being the tech-coaches to the business conferring learning about the most recent solutions by most recent ideas and items.
In this World, where change is a standard, our attempt is to develop and reform the market with new scope of Innovative mechanical items that are protected and down to earth, improving life less demanding and better. Our company also offers free guidance for proper product selection and application procedure. Features like reduced downtime, higher ROI and enhanced productivity have become integral part of our quality approved offerings. We have successfully acquired the ISO 9001:2008 certification from TD.
Organization History
In 1996, CHEMEY TECHSOLUTIONS LLP was begun by ambitious duo of Chemical Engineers Mr. Jayesh Patel and Mr. Chaitanya Vyas in Ahmedabad / Gujarat / India, who were having close by techno business ability in the wake of working in semi government organizations. With heaps of certainty, assurance, steel-will and diligent work, they could set up their idea offering business.

The organization has built up notoriety in the business for giving an uncommon mix of perfection in conveyance and also the most far reaching level of specialized skill accessible.

Team
The group of organization involves proficient specialists, departmental specialists and talented. Every one of them are loaded with the pizzazz to convey the best for the association all around conceivable. Not just they have bolster the organization through each thick and thin additionally they have substantiated themselves as the quality of the organization. We additionally have an alternate group of personals just in the work of explaining the inquiries of the clients. They give exact answers for the inquiries of the clients. notwithstanding this, normal instructional courses are given to the clients to keep them overhauled with the most recent market patterns.
Product & Services

We are an expert business substance while managing customers, we furnish a proforma receipt with finish detail including rundown of items, amounts, shipping dates, shipping terms and installment terms. Our product range comprises:
Aluminum Scaffolding
Mobile Scaffold Tower
Scaffolding System
Kwikstage scaffolding
Flexicade-E Expandable Barrier
Plastic Traffic Barrier
Industrial Aluminium Ladders
Aluminium Mobile Scaffolding
Crowd Control Barricade
Parking Lot Barricade
Metal Beam Crash Barrier
Industrial Aluminum Railing
Work Platforms

Aerial Work Platform
Industrial Ladders
Aluminium Fittings
Expanded Metal Mesh
Aluminum Gangway
Machine Guard
Fence & Fencing Solutions
Gate Automation Systems
Aluminium Ladders
Platform Ladders
Wall Ladders
Scaffolding Ladders
Also, our quality lies in equipping to the clients with world Customization Services, at the most achievable expenses.
The Technical Services we provide include:

Problem Solving, Implementation Service
In-Plant Technical Seminars
Plant Audit and Engineer Survey (Charged service)
Brands We Offer

Here is the list of some other brands we are dealing in:

Fixit
Hindalco
Pidilite
Novelis
Resources

CHEMEY TECHSOLUTIONS LLP is offering number of resources that help as well as guide the customers in narrowing down their search for best suited product as per application requirement. To the registered users, we provide access of library containing following documents:

Material Safety Data Sheets
Product Technical Data Sheets (TDS)
Industry wise Product application charts
Product Equivalent charts of competitors
Following are the resources available to all visitors:

Technical Guides for product definitions & surface preparation
Web Links
FAQ Frequently Asked Questions
Client Satisfaction
We take pride in spreading our products and services across the nation and our selective items are all around refreshing by individuals everywhere. Our product like as Industrial Aluminium Ladders, Aluminium Mobile Scaffolding and services are predominant in terms of usefulness, reliability, toughness and the sky is the limit from there. Our goodwill in the market has empowered us to bring rehashed orders from our clients. We are submitted towards building and delivering imaginative item and services run at an economical costs, which has helped us in adding names to our client furthermore hold the dependable ones in the meantime.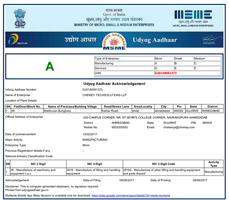 Read More