Aluminium Mobile Scaffolding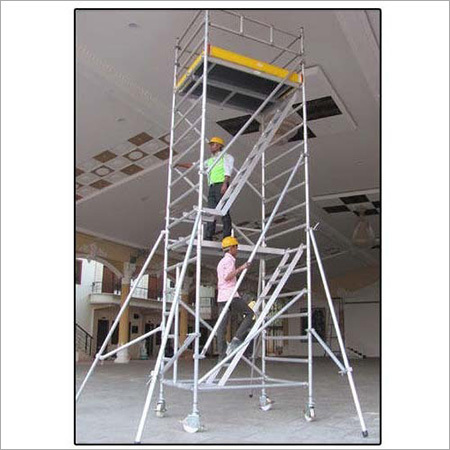 Aluminium Mobile Scaffolding
Product Description
Aluminium Mobile Scaffolding
* We hold specialization in designing and developing a high-performing range of Scaffold Tower. The offered products are developed by making use of high quality Aluminium in complete adherence with the required international compliance parameters which signifies high product standards. People who require high quality products for safe working environment at heights choose our products.
* Scaffolding width: 1.35 mtr & 0.7 mtr ,Scaffolding length: 1.80 mtr or customized
* Working heights from 4.37 to max. 12.37 mtr * 200 kg/m2 loading capacity
*Stairways option with 100 mm deep, non-slip tread surfaces and entry platform
*Stabilizers are standard part of supply in working heights above 6 mtr.