Industrial Railing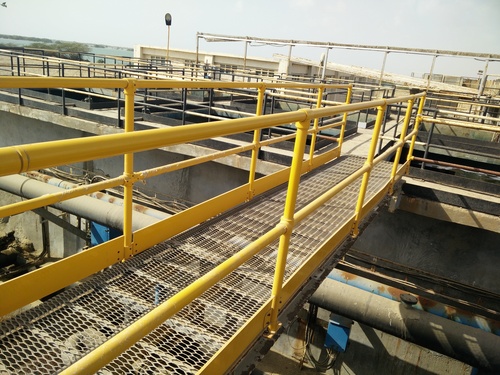 Industrial Railing
Price And Quantity
Product Specifications
Product Description
Industrial Railing
Aluminum slip on fittings and handrail systems EnduRail pipe and handrail fittings are structural pipe fittings made from high grade Aluminum Alloy to provide you with a lightweight, corrosion resistant and strong alternative for fabrication of pipe structures. EnduRail pipe fittings are about half the weight of galvanized fittings and have a clean, modern look. These fittings can be used to build aluminum pipe railings and other pipe-based structures.
MODULAR PIPE AND Structural RAIL FITTINGS
EnduRail Fittings are designed to be used with IPS pipe sizes. The correct pipe size details are shown in below chart.
Nominal Bore** /IPS

Tube OD mm

Tube Dimension

EnduRail Fitting ID*

Schedule 40

Wall thickness

Schedule 80

Wall thickness

25.4 mm / 1" IPS

33.40 mm

26.64 mm

3.38 mm

24.30 mm

4.55 mm

35.0 mm

31.75 mm / 1 "IPS

42.16 mm

35.05 mm

3.56 mm

32.46 mm

4.85 mm

43.6 mm

38.1 mm /1.5 " IPS

48.26 mm

40.89 mm

3.68 mm

38.10 mm

5.08 mm

49.3 mm
Subject to normal manufacturing tolerance
Nominal Bore is an arbitrary dimension, because bore varies with pipe thickness